Welcome to the LiEat Wiki!
A Fan-Maintained Information Hub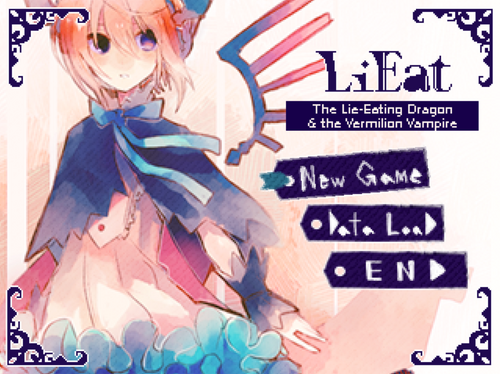 About the Series
LiEat, a portmanteau of "lie" and "eat", and abbreviation for the games full title The Lie-Eating Dragon, is a freeware RPG by Miwashiba made in WOLF RPG editor.
The series has three parts, or three separate games. The first is known as "The Lie-Eating Dragon and the Vermilion Vampire" (LiEat I), the second is "The Lie-Eating Dr​agon and the Azure Dreameater" (LiEat II), and the third and final installment is "The Lie-Eating Dragon and the Gold Thief" (LiEat III). Each game follows a con artist, Theo, who arrives at a town to seek and sell out information he has acquired from previous places. Accompanying him is a young girl named Efina; Efi for short. She is a dragon whose egg suddenly appeared before Teo prior to the events of the series. At each town they visit, they help and sort out problems between the people they meet. Along the way, they obtain information about the existence of dragons - particularly what caused Efina to suddenly appear before Teo.
The individual games are short in length compared to most other RPG maker games, only being approximately 45 minutes to an hour in length. The games mainly focus on puzzle solving with a few simple battle sequences. They are relatively story driven in their layout, with not much necessary exploration.
Main Characters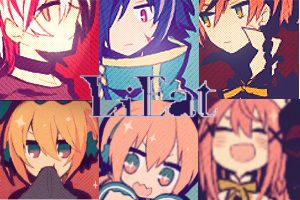 Users
The LiEat Wiki follows the DMCA implemented by Wikia. As such, if you are younger than 13 years of age, you are not allowed to make an account due to laws against underage users.
Chatroom